The inspiring journey of two brothers, Bill and Bassel Jouni, unfolds as they seek inspiration from nature to make urban living greener and healthier through their innovative startup, Verta.
LOS ANGELES, October 25, 2023 (Newswire.com) - In the heart of bustling cities, where life's rhythm never seems to slow down, two visionary brothers, Bill and Bassel Jouni, found inspiration and a profound purpose. Based in Delaware, they embarked on an extraordinary mission to transform urban living into a healthier, greener, and more sustainable experience through their innovative startup, Verta.
This is a story that delves deep into the personal, the transformative, and the inspiring. It begins with a profound and life-altering challenge: their father's battle with cancer. Their father's line of work as an interior designer introduced him to a world saturated with Volatile Organic Compounds (VOCs), the very compounds that would later be associated with his multiple myeloma. It was in the face of this adversity that the brothers found the motivation to seek a solution.
Their mission? To combat the pervasive menace of VOCs, infamous for their connection to urban pollution and their potential to degrade indoor air quality. These invisible and odorless toxins, emanating from everyday items like furniture, carpets, cleaning products, and scented candles, insidiously infiltrate our homes, quietly affecting the air we breathe and, subsequently, our overall health.
In their quest for a solution, the brothers looked to nature for inspiration. Their brainchild, Verta, emerged not as a mere air purifier, but as a harmonious fusion of design and function, echoing the wisdom of the natural world.
When excess humidity lingers in the air, Verta's system gracefully intervenes, efficiently extracting this excess moisture, storing it in a water reservoir, and reducing stuffiness, mirroring the balance that nature maintains in our environment.
Verta also pays homage to nature's wisdom by incorporating the power of plants and bamboo-activated charcoal. This design choice mirrors the critical role trees and plants play in reducing VOCs through their intricate root systems, bringing the essence of the natural world into our urban lives.
The brothers refrained from using disposable plastic filters in their product design, recognizing their significant role in exacerbating the global plastic crisis. Annually, more than 100 million plastic filters end up in landfills, further contributing to environmental issues. In contrast, Verta embraces an eco-conscious approach, utilizing washable PM 2.5 filters that help combat smaller pollutants while championing the reduction of unnecessary waste.
This commitment to nature doesn't stop at the product level. A portion of Verta's profits is directed towards supporting RootsUpSolutions, an NGO arm with a laser focus on projects that aid climate-affected rural communities. Initiatives include the creation of dew collectors and water wells, providing tangible, positive change in communities at the frontline of climate challenges.
For media inquiries or additional information, please contact: [email protected]
Contact Information:
Noah Storm
Marketing Manager
[email protected]
3025724243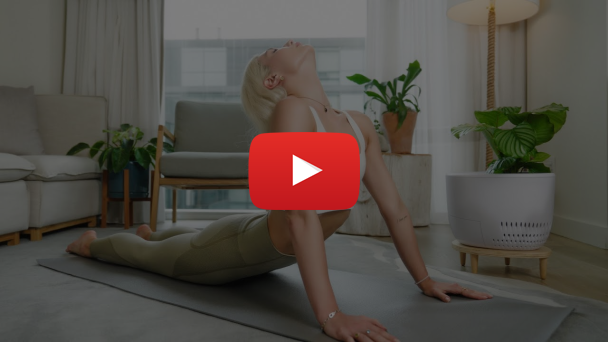 Related Files
2.jpg
4.jpg
Original Source:
Two Brothers Launch Verta by Looking to Nature for Solutions to City Pollution and Creating a Miniature Ecosystem for Healthier Living